North-Pine Country Park Rural Activities Group Inc.
Dayboro Road, Kurwongbah, Pine Rivers
Queensland Australia
Blacksmith Shop
To find us click the blue button!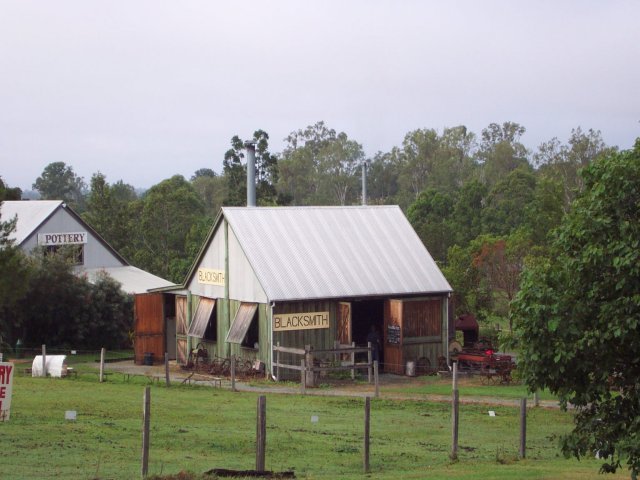 Our Groups interests are Social, General Blacksmithing and Restoration and we are keeping the Art of Blacksmithing alive for future generations.
Every sunday we meet at the shop, where we exchange new and old blacksmithing techniques to members of our group and do demonstrations for the public.
If your interests are Traditional Ironwork, Architectural Ironwork, or sculpture, come visit and have a chat.
SHOP
TOOLPAGE
Burn custom audio CDs with Acoustica MP3 CD Burner !
HOT LINKS
EMAIL